YOUNGSTOWN, OHIO (MAIN OFFICE)
The Judge Eben Newton House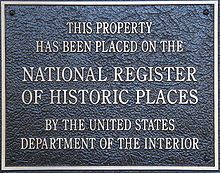 Built in 1826, this historic federal style structure was originally the home of Judge Eben Newton, the first Mahoning County Common Pleas Judge.
The beautifully maintained building still houses some of the original woodwork and decor from the time of its origin. The ornate living room is now used as one of the law firm's conference rooms with the original cast iron fireplace, hand carved pillars, and solid wood dentil moldings still on display.
Listed in the National Registry of Historic Places in the 1970's, this structure is still one of the oldest remaining in the County. Rafidi, Pallante & Melewski is proud to carry on the tradition of this historic building as its main office.

NEWTON, Judge Eben (1795 – 1885) born in Goshen, Conn., October 16, 1795; studied law; was admitted to the bar in 1823 and commenced practice in Canfield, Mahoning County, Ohio; member of the State senate 1842-1851; presiding judge of the First Mahoning County Court of Common Pleas 1844-1851; elected as a Whig to the Thirty-second Congress (March 4, 1851-March 3, 1853); ; served as president of the Ashtabula & New Lisbon Railroad 1856-1859; again served in the State senate 1862-1864; resumed the practice of law and also engaged in agricultural pursuits; died in Canfield, Ohio, on November 6, 1885; interment in Canfield Village Cemetery.
105 N. Broad St.
Canfield, OH 44406
330.574.7543
Fax:
330.702.9005