CLIENT TESTIMONIALS
There's No Better Endorsement Than A Satisfied Customer
RPM IS A MULTI-OFFICE, OHIO BASED, BOUTIQUE LAW FIRM REPRESENTING PERSONAL INJURY, BUSINESS/CORPORATE, AND LITIGATION CLIENTS THROUGHOUT OHIO.
Our team, results-oriented approach has earned our clients millions of dollars in settlements and successful outcomes in the courtroom. Let one of our attorneys explain our unique approach to your particular legal concern.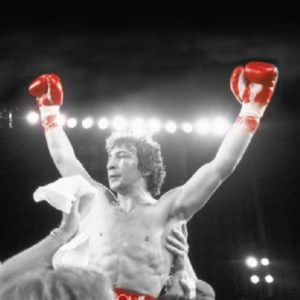 A "CHAMP" IN MY CORNER!
I've been a client of Mark Rafidi's for 15 years. I can't thank him enough for his professionalism, his respect, and his diligence in making sure that I was protected and taken care of. In all of my endeavors, Mark has been a champion advocate, that's always in my corner!
View More Testimonials
Attorney Pallante showed my wife and I great respect and spoke to us as if we were family. he is very honest, sincere and truly had our best interest in mind. I would highly recommend him as a lawyer.
He was very generous with his time and in answering any questions I had. I felt like his only client whenever we talked by text, e-mail, or phone. He was not afraid to challenge a larger firm in the court room. His explanation of events and injuries was at a level that the jury was able to understand. I will recommend Ryan to anyone who needs a lawyer.
If you are looking for an attorney that knows the in's and out's of the legal system, both corporate and personal, Mark is your man. His commitment to my strategy, goals and success is a breath of fresh air in the legal industry. He has a client for life.
Highly recommend!: I was injured in an accident and wasn't sure how to handle everything. My parents got me in contact with Ryan and he help me through it all! He's very easy to get in contact with and thoroughly explains everything. He helped settle my case very quickly with a great outcome. I would recommend Ryan to anyone who may need a lawyer!
View More Testimonials
Jeffrey Pallante was up front, honest and to the point in dealing with our personal injury case! He and his staff were excellent in letting us know the updates and addressing any concerns we may have had. They were always easy to contact and called back in a very timely manner! Mr. Pallante took care of our case in a quick and efficient manner and was more then fair to us! We would hire him again and highly recommend him!
Ryan is not your typical lawyer. Very personable, very honest…
Compassionate and Trustworthy!
Mark is a brilliant and trustworthy attorney who deeply cares about his clients and goes the extra mile to help them.
I had a car accident case in 2015 where I was rear-ended and was referred to Attorney Rafidi's office. They were so helpful, kind and professional and although they had a tough insurance company to fight against, kept at it and persevered until my case was settled. I highly recommend this attorney!
…Mark is very reliable, trustworthy and dedicated. That is why I have referred, and will continue to refer other potential clients to him.
Contact Us Now
Free Consultation